"Por Qué Parquet?" - 1950 Spartan Spartanette Tandem
Because that's what makes is so special!
Restored Vintage
Family (Sleeps 3+)
Sleeps 4
Vintage Styling
31 Feet Long
Rear Twin Beds
Pullout Sofa Converts to Memory Foam Queen
Original Polished Aluminum Water Closet
Outdoor Shower
AC & Heat
Original Wood Cabinetry and Parquet Wood Floors
Stove is for Aesthetics & Does Not Function
WANT TO RESERVE "Por Qué Parquet?"
Book Now
"Por Qué Parquet?" – Floor Plan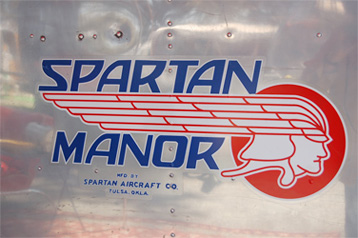 A Brief History
When you find a trailer that is in completely original condition, it is called a "Barn Find." And this is an incredible example of that term. We brought this trailer back from Denver, Colorado after it had been lovingly touched up by Brian Casson. The birch walls, cabinetry, flooring, and bathroom are all original. Parquet flooring was an optional upgrade, and we have never seen another one like it and in such pristine condition. It truly looks like someone bought this trailer, parked it in a barn, and left it unused until it was brought out so that we can share it with you!
The Spartan Aircraft Company was founded in 1928 in Tulsa, Oklahoma. J.P. Getty (yes, that Getty) acquired the company in the late 1930's and invested heavily in research and development. When the US got involved in World War II, Getty went to enlist, but was told his efforts would be better served operating the manufacturing plant to supply airplanes and parts for the war. After WWII Spartan used its skilled labor force and manufacturing abilities to create the legendary Spartan Executive; a five-seat plane with unparalleled luxury, speed, and flight range for the extremely wealthy. In 1945 Spartan changed focus to a like-industry, travel trailers, and did so with the same cutting-edge building techniques and lavishness one would expect.