"The Flamingo" - 1955 Spartan Manor 328
It's always nice to be a flamingo in a flock of seagulls.
Sleeps 2 Adults
28 Feet Long
Vintage Styling
Two Rear Twin Beds with TV
Lounge Area
Original Vintage Fridge and Range
Restored Original Bath
Stove is for Aesthetics & Does Not Function
AC and Heat
Want to Reserve "The Flamingo?"
Book Now
"The Flamingo" – Floor Plan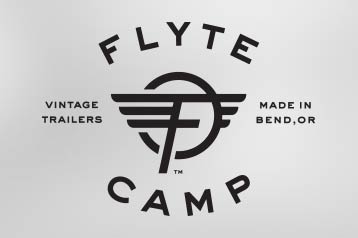 A Brief History
This extremely rare model was built by Flyte Camp and was featured on the TV show Flippin' RVs Season 1. This Manor is from the last year of Spartan's Manor production and won Best In Show at the Palm Springs Modernism Vintage Trailer Show. This coach was restored from the ground up, and features many of its original features, including the bathroom, refrigerator and range, and even the original couch and hid-a-bed (with a little reupholstering of course!).
The Spartan Aircraft Company was founded in 1928 in Tulsa, Oklahoma. J.P. Getty (yes, that Getty) acquired the company in the late 1930's and invested heavily in research and development. When the US got involved in World War II, Getty went to enlist, but was told his efforts would be better served operating the manufacturing plant to supply airplanes and parts for the war. After WWII Spartan used its skilled labor force and manufacturing abilities to create the legendary Spartan Executive; a five seat plane with unparalleled luxury, speed, and flight range for the extremely wealthy. In 1945 Spartan changed focus to a like-industry, travel trailers, and did so with the same cutting edge building techniques and lavishness one would expect.