"The Navigator" - 1956 Spartan Royal Mansion
Sit back and breathe in the ocean air in this nautical inspired suite. Dramatic swooping lines carry you through this midcentury modern jewel. At 35 feet in length, this large trailer has a large deck to match.
Sleeps 2 Adults
35' Long
Modern Styling
Queen Bed
Table for Two
Beverage Fridge
Luxe Bath
AC and Heat
Want to Reserve "The Navigator?"
Book Now
"The Navigator" – Floor Plan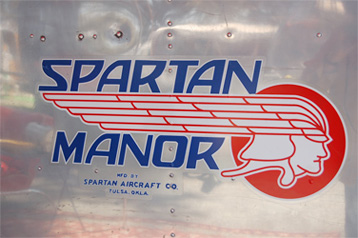 A Brief History
This trailer made the journey to Ventura in a caravan of three. Abandoned in the Arizona desert for years after being painted pink decades before, craftsmen at Able + Baker stripped it down, and with ample elbow grease brought it back to life.
The Spartan Aircraft Company was founded in 1928 in Tulsa, Oklahoma. J.P. Getty (yes, that Getty) acquired the company in the late 1930's and invested heavily in research and development. When the US got involved in World War II, Getty went to enlist, but was told his efforts would be better served operating the manufacturing plant to supply airplanes and parts for the war. After WWII Spartan used its skilled labor force and manufacturing abilities to create the legendary Spartan Executive; a five seat plane with unparalleled luxury, speed, and flight range for the extremely wealthy. In 1945 Spartan changed focus to a like-industry, travel trailers, and did so with the same cutting edge building techniques and lavishness one would expect.